The Moselsteig Trail between Koblenz and Perl is "Germany's Most Beautiful Hiking Trail 2016". That was decided by around 22,000 readers and internet users of the "Wandermagazin" magazine. From the beginning of January to the end of June, hiking enthusiasts had the chance to cast their votes for one of ten nominated day tours and one of five nominated further hiking trails.
In the "Routes" category (long-distance hiking trails), the 365-kilometer Moselsteig Trail clearly won with 41 percent of the votes cast. The Werra-Burgen-Steig in Hesse took second place, while the Rennsteig (Thuringia) came in third.
He had already won the "Quality Trail Wanderable Germany" and "Leading Quality Trail - Best of Europe". Now the Moselsteig with its 24 stages as well as the side jumps and dream paths as partner paths can also be awarded the title "Deutschlands Schönster Wanderweg" führen. Sabine Winkhaus-Robert, Geschäftsführerin der Regionalmarketinggesellschaft Mosellandtouristik, ist begeistert: "Wir sind sehr stolz und sehen das als Auszeichnung durch die Gäste, die zu uns in die Region kommen, als Auszeichnung durch unsere Wanderer", sagt sie.
Under the direction of Mosellandtouristik, the 680,000 euro mammoth project Moselsteig was realized within a good five years. The premium long-distance hiking trail was officially opened in April 2014. Since then, it has long since become a magnet for hikers of all ages. Winkhaus-Robert and her colleagues are delighted that the Steig was voted one of the most beautiful hiking trails in Germany just two years after it opened. However, she expressly sees the title as praise for the municipalities, the hosts, the path godparents and the Eifel Association who stand behind the path and take care of its maintenance and care.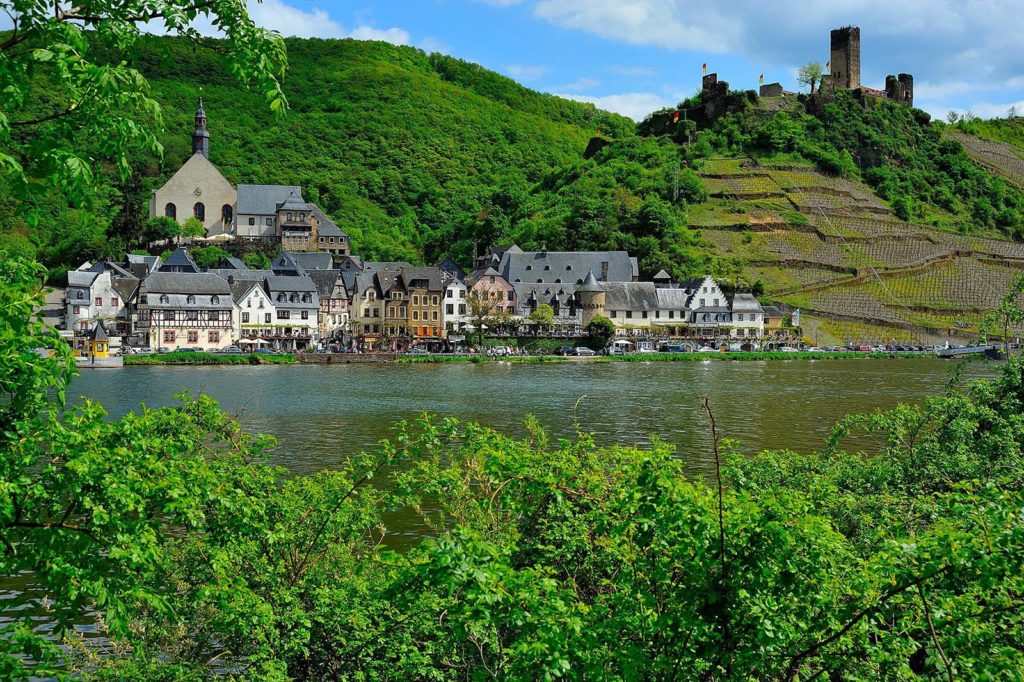 A jury made up of five experts from the "Wandermagazin" magazine decided which long-distance hiking trails and day tours were nominated for the choice of Germany's most beautiful hiking trails. In the reason for the nomination, it was said about the Moselsteig among other things that the Moselle functions here as "a stage designer, dramaturge and castle and wine queen". And further: "The list of cultural and culinary highlights on the route from Perl to Koblenz is endless." Moselle tourism naturally likes to hear so much praise from a professional mouth, namely from a "recognized specialist magazine" (Winkhaus-Robert). Rhein-Mosel-Eifel-Touristik (Remet), the tourism association in the Mayen-Koblenz district, is also delighted with the award for the Moselsteig Trail. After all, as employee Michael Schwippert emphasizes, the long-distance hiking trail also runs largely along its own dream paths on the Moselle. In addition, Remet had actively promoted the Moselsteig in recent months. "We are very excited. We have already won the title four times with our dream paths and we know what goes with it, "emphasizes Michael Schwippert.